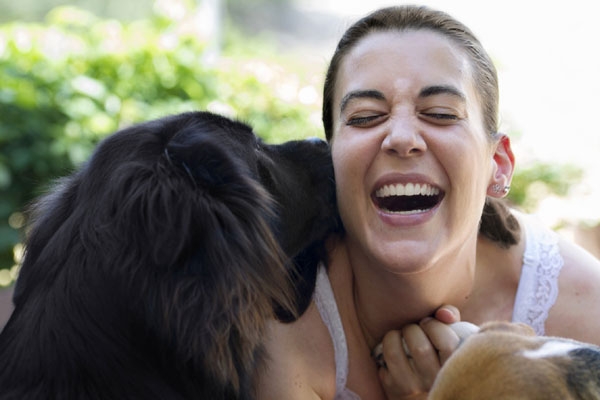 (Image source from: })
He is your best friend, but did you know that this animal's saliva can help improve your immune system.
Researchers from the University of Arizona have launched a new research to study the effect of dog's saliva on human allergies such as sneezing, itching and other immune responses.
The 12-week study which will be conducted on number of people between the age of 50 and 60 with dogs will focus on whether a dog's microbiome or normal bacteria can help its human owner's immune system.
Dr. Charles Raison, a professor of psychiatry at University of Arizona's College of Medicine and lead researcher said the dog could potentially work almost as a 'probiotic' and help build healthy bacteria colonies in the human owner.
"We're not really individuals, we're sort of like communities [with bacteria]," Raison told. "These bacteria can powerfully impact brains and [immune health.]"
"If the dogs and human owners look similar microbiota-wise ... then it means dogs are basically having probiotic-enhancing microbiota of human owners,"
"Dogs spread their bacteria around more than cats do, particularly because dogs like to lick things and lick people and lick themselves in the process," said Hummell, who is not involved with this study. She noted it could explain "what is happening with bacteria when [people are] living with an animal." said Dr. Donna Hummell, a clinical director of Pediatric Allergy and Immunology at Vanderbilt University.
The study is just first step to investigate how dogs and their bacteria can affect immune system, said Dr. Charles Raison.