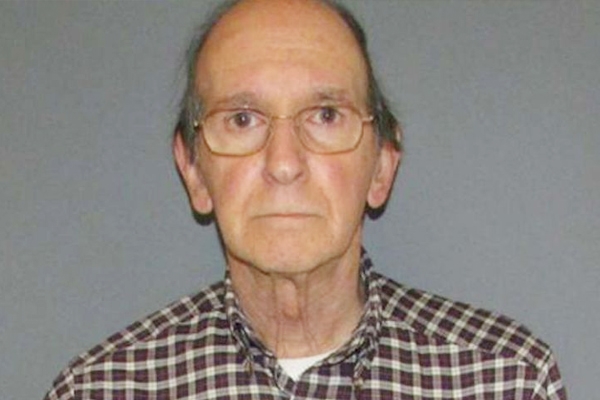 Glastonbury police has arrested a senior man for destroying several of Kim Kardashian's "Selfish" books at a Barnes & Noble in Glastonbury, Connecticut.
Glastonbury Police have charged 71-year-old Carl Puia with criminal mischief in the 3rd degree.
According to Glastonbury police, on 13th October last year, Puia was caught on a surveillance camera putting red liquid all over some Kid Kardashian "Selfish" books. Six of the books were completely destroyed. He also left a note in the store stating his hatred for Kardashian and people like her.
Puia turned himself into police on Monday (6 March) and was later released on a 2,500 USD non-surety bond pending his arraignment in Manchester Superior Court on March 22.
Glastonbury Police Department posted on their Facebook page:
GLASTONBURY MAN ARRESTED FOR DESTROYING KARDASHIAN SELFIES BOOKS. On 3/6/17 at 1530 hours, a 74 year old Glastonbury man was arrested by warrant for Criminal Mischief 3rd Degree, stemming from an incident that occurred on 10/13/16. The man had gone to Barnes & Noble Booksellers in Glastonbury and was caught on security camera spreading a red liquid all over some Kim Kardashian books. The books, titled "Selfish" contained large print photos of Kim Kardashian's selfies. Six copies of the books were destroyed in the massacre and could not be revived. He also left a lengthy note (that he took the time to type out) explaining his dislike of Ms. Kardashian and people like her. After being booked he was released on a $2,500.00 non-surety bond
Illegal immigrants arrested for sexually molesting toddler
AMandeep