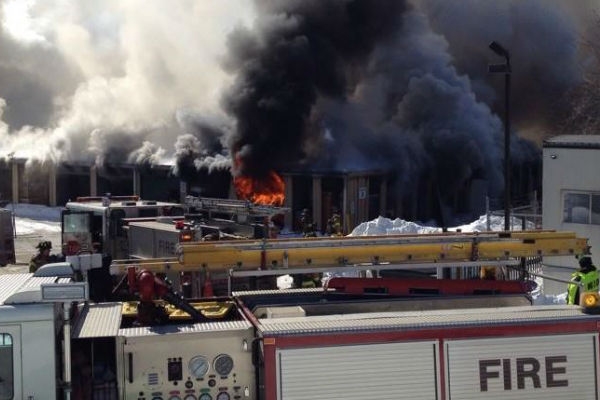 A three -alarm fire that spread over several homes on Lounsbury Street near South Main Street in Waterbury, Connecticut on Wednesday evening destroyed several homes.
The incident was reported at around 7 PM on Wednesday evening.
During the incident four crew members of the firefighting team were hospitalized with smoke inhalation while battling the blaze. According to initial reports inside the homes got out safely.
Authorities said that Wind was a major factor in the spread of the fire, as three houses were affected on one side of the street.
Water supply was also an issue, as firefighters had to choose which blaze to fight first.
"I saw people running out of their houses, grabbing all of their dogs and animals and trying to get out," said Eric Melendez. "They grabbed as much as they could grab. It's just sad."
"When I looked out the window there were ashes all over and I started running," Jose Segara said. "It was quick, it was real quick."
The fire's smoke was so high that it could be seen for miles, including from Interstate-84.
After hours long of hard work the firefighters had the fire under control, but it took a little more time until the fires were completely out.
Connecticut hit 7th spot in Drug related issues
AMandeep