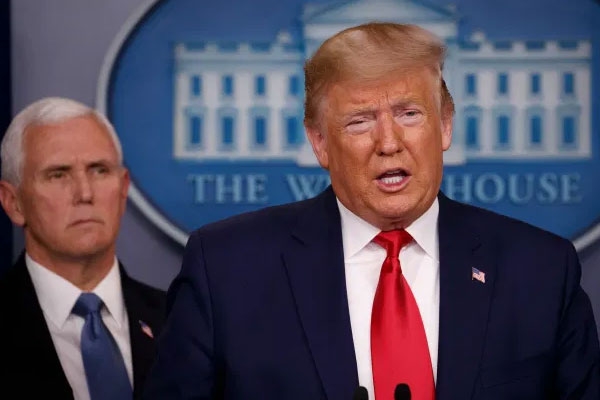 (Image source from: nypost.com)
With the constant rise in the numbers of confirmed cases in the United Stated, President Donald Trump stated that the anti-malaria drug, hydroxychloroquine, can potentially help improve the condition of the people struggling with the coronavirus pandemic.
Following his statement, President Trump also clarified stating that the drug would be made available immediately for the treatment of the individuals.
In the White House briefing, Trump stated saying, "It has shown very, very encouraging early results. We are going to be able to make this drug available almost immediately... by prescription. There are a lot of reasons that I have to believe... that it could have a very positive effect."
President Trump has also pushed Food and Drug administration department to further eliminate the barriers and find better ways to make these therapeutics even more accessible for the patients who immediately need it.
Given that the anti-malaria drug has been around for quite some time now, it is likely that even if things don't work out for the best it is likely that the same won't end up killing anybody.
The number of positive cases in the US has surpassed the mark of 18,000 which has raved an alarm among the citizens to keep themselves safe during this time of crisis.
Trump further emphasised stating, "We have to remove every barrier or a lot of barriers that were unnecessary and they've done that to get the rapid deployment of safe, effective treatments and we think we have some good answers."
Even the FDA commissioner, Stephan Hahn stated that they are looking at the possible clinical trials of this drug for the treatment of coronavirus and then approach a possible conclusion.
There has been some early evidence that suggest that the administration of the anti-malaria drugs could very well have effective impacts for the coronavirus treatment.
By Somapika Dutta