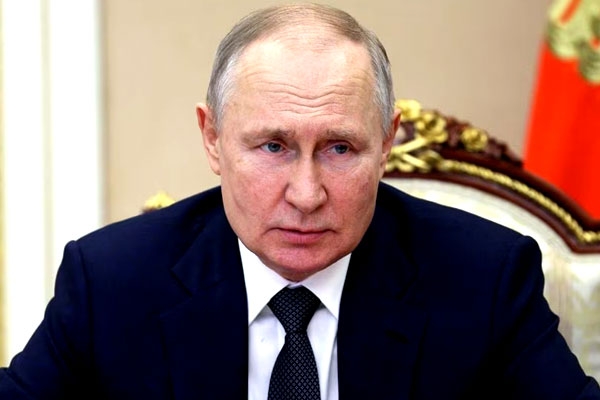 (Image source from: Reuters.com)
On Saturday, the Russia's parliament speaker proposed to ban the activities of ICC (International Criminal Court) after the court as issued a warrant to arrest President Vladimir Putin, accusing him of war crimes.
Vyacheslav Volodin, is the ally of Putin's, told that Russian legislation should be amended to prohibit any activity of ICC in Russia and to punish any who gave "assistance and support" to ICC.
He added, "It is necessary to work out amendments to legislation prohibiting any activity of the ICC on the territory of our country."
He also said,"US had legislated to prevent its citizens ever being tried by the Hague court and that Russia should continue that work."