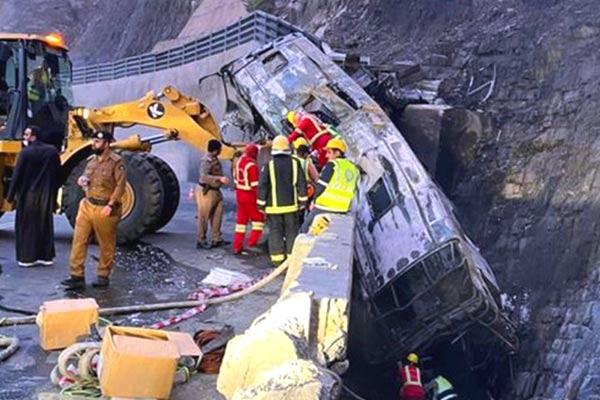 (Image source from: india.postsen.com)
On Monday, in southwest of Saudi Arabia there was a bus accident in which more than 20 Umrah pilgrims were killed and 29 people were injured, as per the reports.
The people were going to Mecca to conduct Umrah. On their way this incident occurred. The bus as hit the bridge, then tipped over and has caught fire. As per the reports, the accident was occurred due to a brake failure, which was took place at the road joining Asir province and the city of Abha.
As the accident took place, the Red Crescent Authority teams and Saudi civil defence teams quickly responded and arrived immediately to the accident spot and roped off the area. The injured people were been taken to the local hospitals for treatment.
The first moments of the Aqaba Shaar accident in Asir, Saudi Arabia

Which killed 20, while 29 others were injured. pic.twitter.com/sb7BJaZe3P

— SA911 (@JustdoitZee) March 28, 2023