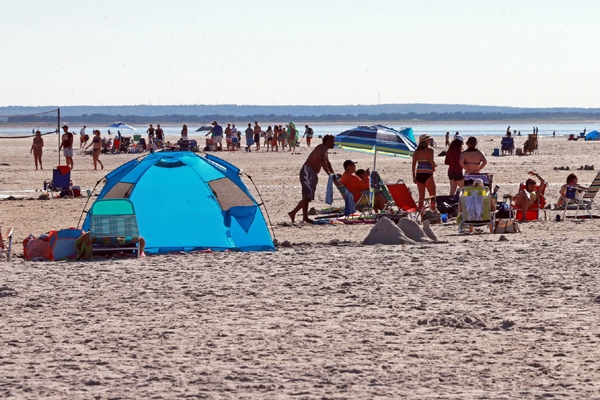 Four teens were arrested after they have allegedly indulged in having sex at a Cape Cod beach on the Fourth of July. Dennis police had said that an officer was on patrol on an ATV at Mayflower Beach just after 1:30 p.m. on Tuesday when the officer learned there were four people who were "acting inappropriately in the water."
By the time the officer has arrived at the spot, a large crowd on the beach had gathered around the four people and some were expressing their shock about the situation, according to police.
The four people were arrested for disorderly conduct, after the officer and beach staff has tried to get their attention. The names of the arrested were not released, but they were identified as a 19-year-old male, a 19-year-old female, an 18-year-old female and a 17-year-old male.
All of the arrested individuals were bailed or released. The 19 and 18-year-olds will be arraigned on Tuesday, while the 17-year-old will be arraigned at a later court date.
"I am a little bummed out that it got blown out of proportion so bad and me and my friends look bad. I'm just going to forget about it and move on," he told me. "It was, overall, a good Fourth of July and I hope everybody had a nice holiday, especially you guys at the office. God Bless America."
By Premji