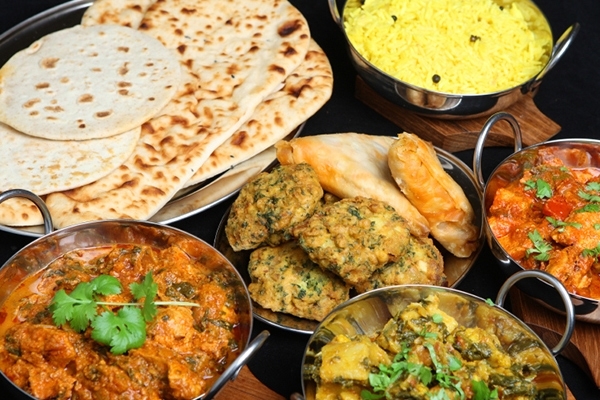 It doesn't matter if you are from India or not. We all crave for spicy Indian food. And sometime it becomes difficult to find out the Best Indian restaurant in Connecticut.
Well, if eating is your hobby and, and your New Year's resolution is to eat more and better, then Connecticut's Magazine has your back.
The Magazine's annual list of reader's choices for Connecticut's best restaurants cites dozens of wonderful eateries throughout the state.
The restaurants are hosted according to categories and the best Indian restaurant in the Connecticut.
WINNER: Thali, New CanaanRUNNER-UP: Kolam, Newtown
Other categories:
1. Overall excellence
WINNER: Sal e Pepe, Newtown
RUNNER-UP: S&P Oyster Co., Mystic
2. American:
WINNER: The Spinning Wheel, Redding
RUNNER-UP: Match, Norwalk
3. French:
WINNER: Union League Cafe, New Haven
RUNNER-UP: Bernard's, Ridgefield
4. Italian:
WINNER: Sal e Pepe, Newtown
RUNNERS-UP: La Foresta, Killingworth
Goodfellas, New Haven
5. Chinese:
WINNER: Toro, Newtown
RUNNER-UP: Taste of China, New Haven
6. Japanese:
WINNER: Mecha Noodle Bar, Fairfield
RUNNER-UP: Toro, Newtown
7. Thai:
WINNER: Thai Charm, New Milford
RUNNER-UP: Basil, New Haven
8. Vietnamese:
WINNER: Nom-eez, Bridgeport
RUNNER-UP: Pho Vietnam, Danbury
9. Korean:
WINNER: Edo II, Danbury
RUNNERS-UP: Angry Tofu, Wethersfield
Edo, Norwalk
Seoul BBQ & Sushi, New Britain
10. Sushi
WINNER: Toro, Newtown
RUNNER-UP: Pink Sumo Sushi & Sake Café, Westport
11. Mexican:
WINNER: Cuckoo's Nest, Old Saybrook
RUNNER-UP: Mexicali Rose, Newtown
12. Latin American:
WINNER: Crave, Ansonia
RUNNER-UP: Mezon, Danbury
13. Middle Eastern:
WINNER: Hanna's, Danbury
RUNNER-UP: Sesame Seed Restaurant, Danbury
14. Pub Grub
WINNERS: Dew Drop Inn, Derby
The White Horse Pub, New Preston
Man arrested for destroying Kim Kardashian's selfish books
AMandeep