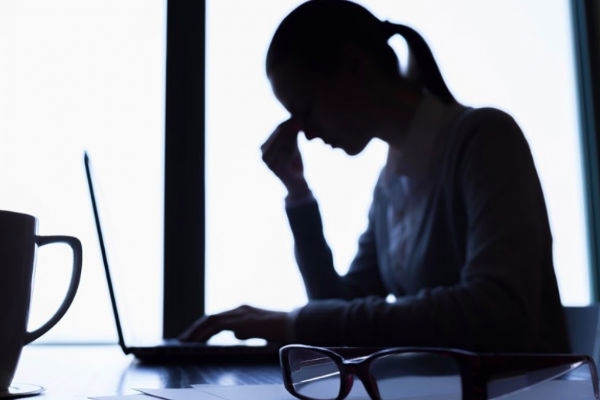 According to Connecticut Department of Labor, the state's economy took another blow in April as 1,500 were lost and the unemployment rate has been increased to 4.9%.
The April job losses comes at the heels of March employment report that saw the state add 1,300 jobs. But now the state labor officials have revised the March figures to a gain of just 600 jobs.
The director of the Labor Department's Office of Research, Andy Condon said, even with the loss of jobs in April the state has seen small increases in the unemployment rate accompanied by larger increases in the labor force.
"This continues to indicate that workers are entering or rejoining the labor force and many are finding work," Condon said in a statement.
But two leading economists of the state said that they were troubled by the inability to sustain even a modest job growth.
"This report should be setting off alarm bells at the state Capitol," said Pete Gioia, an economist with the Connecticut Business & Industry Association. "Connecticut continues to trail the region and the country in job and economic growth."
"Connecticut has lost jobs in four out of the last seven months," said Donald Klepper-Smith, who is the chief economist and director of research for New Haven-based DataCore Partners
"Our aggregate economy is very much at risk," Klepper-Smith said. "Jobs are a primary indicator of overall economic health and what we've got right now is an overall loss of momentum."
Connecticut has added about 5,500 obs since April, 2016, which is the slowest year-over-year growth of the entire region, Gioia said.
"Connecticut is a serious outlier," he said.
The administrative and support services, were the largest sectors were the employment rate hit. There are about 3,000 fewer workers and the trade & transportation saw a decrease of 1,400 jobs.
The construction and mining were the sectors that added 2,000 jobs in April, while the leisure and hospitality sector added another 2,000 jobs to state labor officials.
The New Haven area led the state in jobs gains in April. The New Haven Labor Market Area added 900 jobs in April, 300 more than were added in the Danbury area.
The Hartford Labor Market Area posted a loss of 1,000 jobs in April.
Connecticut 7th in drug related issues
AMandeep